Navigation
Donate
Recent Posts
super important
by Dutchy
[December 22, 2021, 04:21:09 pm]
---
Resignation
by PhayZr
[March 15, 2021, 04:20:26 am]
---
What happened to sergil? (The Dogguy/Wolfguy)
by XTimeShadowX
[March 07, 2021, 09:49:04 pm]
---
Resignation
by Lavalanche
[January 30, 2021, 02:44:04 am]
---
Hax's Staff Application [ACCEPTED]
by PhayZr
[January 06, 2021, 06:44:49 pm]
---
Hey y'all how's it goin?
by bit2shift
[January 01, 2021, 08:16:32 pm]
---
SynBearz's Ban Appeal [DENIED]
by Dutchy
[November 30, 2020, 05:00:07 pm]
---
Innformation...
by Dutchy
[November 07, 2020, 03:38:36 pm]
---
Kevd2's Staff Application [ACCEPTED]
by Unknown54
[August 30, 2020, 03:03:07 pm]
---
[Pixelmon] Gym Generation
by Charleanw87
[August 17, 2020, 05:25:10 pm]
---
Best Pizza
by Charleanw87
[August 16, 2020, 08:31:21 pm]
---
TheWolfGaming's Ban Appeal [DENIED]
by PhayZr
[August 16, 2020, 06:59:58 pm]
---
TOMAHWAK1907 - Ban Appeal [DENIED]
by Dutchy
[August 13, 2020, 02:03:49 pm]
---
SynBearz Ban Appeal [DENIED]
by Coaliz
[August 08, 2020, 07:45:57 pm]
---
New music suggestions
by JustMe
[July 29, 2020, 08:28:46 pm]
Helpful Links
Downloads Page
(UNFINISHED EDIT: WIP!)
Several of the servers we host are Technic Packs. This page should show you how to get them installed without any problem.
We have our own uploaded custom packs for you to download if you want. They are optional (you can search them in the launcher).


(◉͜ʖ◉)
Launcher Downloads:
⚠️ [Unofficial/Cracked - "Works", but it's shit]
Strongly
advised to always check sources.
HackPhoenix MultiMC5 Launcher
Windows Only
________________________________
[Official/Premium]
Technic Launcher
---
☕ How to install Java:
Typically, the best version of (JRE) Java Runtime Environment to run Minecraft on is 8.
This section is only useful if you are not using Minecraft's regular launcher and you have never used the internet or a search engine.
Windows

Click "accept" on their license agreement and then download/install the package.
Mac OS

UNFINISHED - WIP!
Shouldn't Apple fix this for you?
Linux

(SECTION IS UNFINISHED: WIP!)
On Debian or Ubuntu-based distros, try doing:

$ sudo apt-get install openjdk-8-jre
---
Technic Packs:
[Highlight and copy the links. See below for how to add them]
Pixelmon Generations:
_____________________________________________________________
Vilous Technic Pack:
(Includes the resource pack, Optifine, and a few other client-side mods).
---
Step 1
Installing a Technic Pack
Installing a modpack in the Technic Launcher is easy.
If you don't already have the launcher installed, scroll up on this page and install whatever version you need first.
(only use the cracked one if you're gay and haven't got a paid account).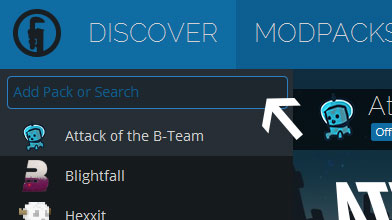 Either type in the modpack name, like Pixelmon Generations Official or SORB Vilous
OR, you can paste the modpack URL with CTRL+V url into the search box of the launcher if it is having problems.
---
🍷️
Step 2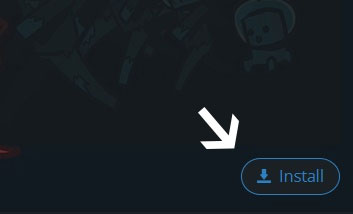 Now, click Install at the bottom right of the launcher after you select your modpack of choosing from the list on the left. The launcher will handle everything else!
---
Shoutbox